Cantigny Post 367 VFW Auxiliary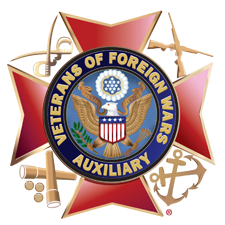 "Unwavering Support For Uncommon Heroes"
The mission of the VFW Auxiliary is to improve the lives of veterans, active-duty military personnel and their families, and our community. Toward that end, Auxiliary members donate thousands of hours of their time and talents, raising money and bringing programs and services to those they support.
2020 – 2021 AUXILIARY OFFICERS
Cheryl Kraus – President
Donna Redmon – Senior Vice President
Lisa Kinser – Junior Vice President
Betsy Denewellis – Treasurer
Laura Kraus – Secretary
Debbie Farr – Chaplain
3 Year Trustee – Donna Redmon
2 Year Trustee – Lisa Kinser
1 Year Trustee – Debbie Farr
Auxiliary meets the second Thursday of the month at 7:00 PM at the post.