Events at Cantigny Post 367 VFW
Cantigny Post 367 VFW is equipped to host various events and open to the public. Private dining and special events allow us to work closely with our guests. This helps us ensure customer satisfaction. Our event coordinators will help make the planning process seem effortless. Find out about our upcoming events and view photo galleries of past events. Contact us today to learn more about booking an event!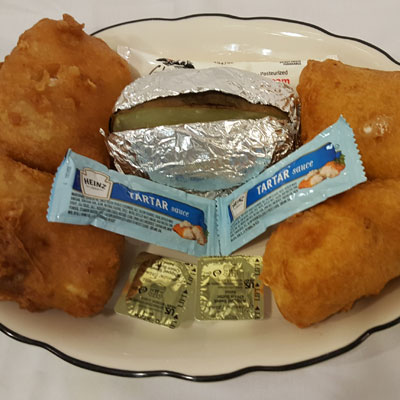 Fish Fry
The best fish fry in Will County.
Our fish fry meal comes with breaded fried fish and a choice of French fries or baked potatoes and a choice of coleslaw or a tossed salad with ranch, red French or house dressing.
Open to the public and serving dinner every Friday from 4:00 PM - 7:30 PM. Call us for carry-outs.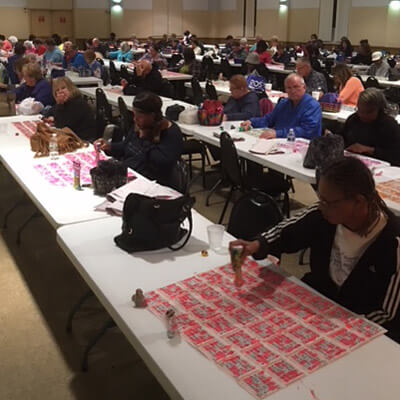 Bingo
Every Monday is Bingo Night starting 6:30 PM at Cantigny Post 367 VFW! Queen of Hearts every Monday night at approximately 8:00 PM (during bingo intermission) Tickets are $1 each or 6 for $5. How it works: If your ticket is chosen, you pick a card number from our Queen of Hearts board. If your card is the queen of hearts, you win 70% of the jackpot. All other queens win $100 and jokers win $200.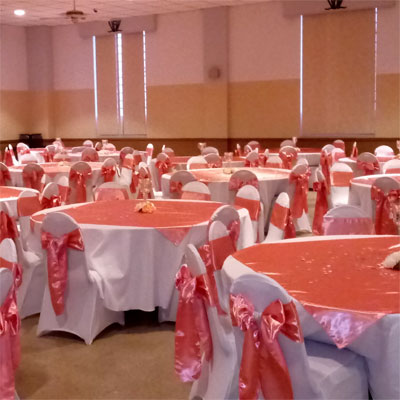 Banquet Rental
Banquet rooms available for your special occasion. Our banquet halls should be your top choice. Whether it's a wedding, shower, quinceanera, prom, anniversary, birthday celebration, bar/bat mitzvah, graduation party, retirement party, office party, family reunion, class reunion, fundraiser, and other events. Choose from two different rooms: upstairs can accommodate 350 and downstairs can accommodate 150. The upstairs room has a raised stage for entertainment or bridal table. We can bring your dream event to life, the perfect space for your perfect event. For a tour, more information, or to book your date, call 815-722-5398 or email us.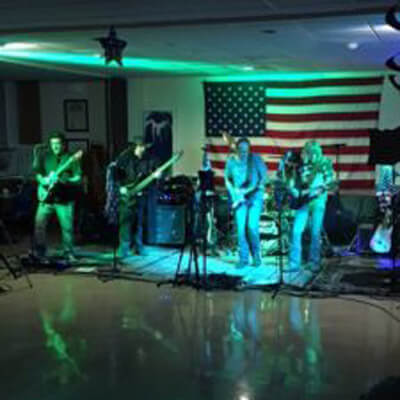 Other Events
Music
Fridays, 8pm-Midnight - Karaoke
Saturday, October 6, 8-11pm - Brad Jackson & Shades of Country
Saturday, October 13, 8-11pm - SHiNDiG! Band
Saturday, October 20, 6-8pm - Harvest Fest (includes a buffet, raffles, and live music)
Saturday, October 20, 8-11pm - Saints & Sinners
Community Events
Saturday, October 13, 2-7pm - Keep Breathing John - Benefit for the family of John Turrisi
John Turrisi is a 55-year-old man from Crest Hill, formerly of Blue Island. He was diagnosed in January 2018 with stage 4 COPD with a prognosis of about 1 year to live. He is currently fighting for his life and pursuing the possibility of a double lung transplant.
He and his fiance, Crystal Shimizu, have been together for 12 years. Together they have 5 adult children and 9 adorable grand kids.
Prior to his diagnosis he worked as a contractor/carpenter. He is an 8-year member of Parkview Christian Church and has enjoyed working in the youth ministry with 4 year olds. John's passion in life has been mentoring teens and young adults in overcoming social issues. John's life drastically changed in January 2018, when he returned home from the hospital oxygen dependent and no longer able to have a normal life. Since his diagnosis, he has been unable to work, care for his home, family, work at church or enjoy his hobbies.
This benefit will enable his family to cover living expenses, medical expenses and time away from work for Crystal caring for him after the transplant.
Tickets are $25 adults, $10 kids, and free for kids 5 and under, includes buffet with pop and water (cash bar for other drinks) and worship, for more information, call Crystal 815-483-4399