Cantigny Post 367 VFW Auxiliary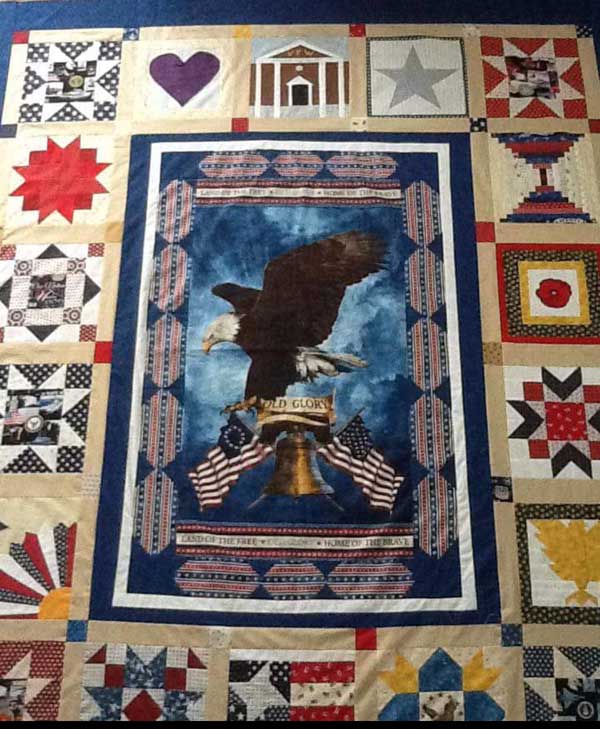 A one-of-a-kind quilt created by Cheryl Kraus our Auxiliary Chaplin. All branches of the U.S. Armed Forces and Coast Guard are represented in the unique squares of the full size quilt. Additionally, there are beautiful squares representing Liberty, the Purple Heart Medal, and the VFW Poppy. There is even a square that evokes the image of Cantigny Post 367!
The quilt will be raffled this fall with the drawing to take place at our craft and vendor fair set for Saturday, September 29, 2018, from 9:00 a.m. to 3:00 p.m.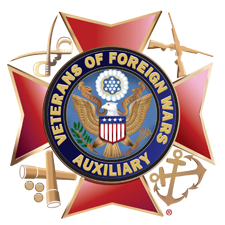 "Unwavering Support For Uncommon Heroes"
The mission of the VFW Auxiliary is to improve the lives of veterans, active-duty military personnel and their families, and our community. Toward that end, Auxiliary members donate thousands of hours of their time and talents, raising money and bringing programs and services to those they support.
2018 AUXILIARY OFFICERS
President: Donna Redmon
Senior Vice-President and Secretary: Lisa Kinser
Junior Vice-President: Catherine Berkos
Treasurer: Betsy Denewellis
Chaplin: Cheryl Kraus
Trustees: Jennifer Brimer, Pam Shepherd, Cheryl Kraus
Auxiliary meets the first Wednesday of the month at 7:00 PM at the post.